The Maryland State Fair certainly has a reputation for unique and unusual foods, which is why we created our Annual Food Competition, The MALLET sponsored by The Restaurant Store.
Look for the giant 10′ Mallet trophies outside of each winner location during your visit.
Vendors compete for Best Sweet, Best Savory, and Most Creative food items for the 2023 Maryland State Fair! Best of all, YOU get to enjoy the winning creations at this year's Fair!
Live judging of our 2023 MALLET New Food Competition will take place Sunday, August 27 at 10 am on the State Fair Park Free Stage, presented by Maryland Lottery and T-Mobile.
2023 Mallet New Food Contest Winners
Congratulations to our 2023 winners!
Best Sweet New Food Item
Lemon Blueberry Donut Delight
Vendor: Deddle's Mini Donuts
Location: Food Pavilion
Best Savory New Food Item
Crab Cake Eggrolls
Vendor: Jimmy's Famous Seafood
Location: Food Pavilion
Most Creative New Food Item
Maple Bacon Iced Tea
Vendor: Tiki Tea
Location: Midway next to Swifty Swine Pig Races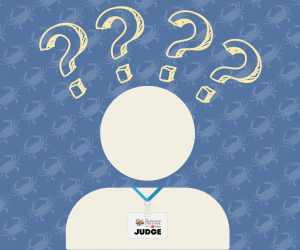 One lucky Fairgoer will win the coveted chance to help select The Mallet's 2023 winners! 
Stay tuned for more details for a chance to win this coveted job!
Sample all of the MALLET finalists during the Fair! 
All finalist food items will be available for purchase during the 2023 Maryland State Fair and will have a sign designating them as a finalist. 
Join us Sunday, August 27 at 10 am on the Park Stage to see who will be crowned Best Sweet, Best Savory, and Most Creative New Food Items for the 2023 Maryland State Fair!
Sweet mini donuts topped with homemade mac & cheese and savory bacon.
Crab cake and cream cheese blend wrapped in an egg roll wrapper. Fried to perfection. Served on a bed of asian slaw and topped with mango ponzu and spicy mayo.
Maryland Food Pavilion - The Pork Booth
A 16-ounce cup full of savory Nevada beans combined with smoky pork shoulder topped with crushed Frito Chili Cheese Chips finished off with a drizzle of BBQ sauce and a splash of scallions.
Freshly brewed Mable Bacon Tea served over ice in a Tiki Tea Souvenir Jar.
*Bacon strips NOT included.
Broth made from turkey stock and miso tare. It is topped with a smoked egg, ginger turkey, nori, seasoned bamboo shoots, pickled red onion, rice ramen noodles, green
onions, and honey sriracha smoked turkey crumble. The broth, ginger turkey, honey sriracha turkey crumble, smoked egg, and pickled egg are all made fresh in-house.
While this sweet and savory roasted corn on the cob usually showcases a glaze made from reduced coconut milk, butter, sugar, sea salt, and scallions, we've upgraded this great festival food with a mushroom-based and super-exclusive fusion of our own. We're giving this traditional tasty treat a little extra appeal…truffles! It's salty, it's sweet, it'll blow your mind. This twist on corn is uniquely Cambodian. Traditionally served during gatherings and holidays.
UNICORN COTTON CANDY ICE CREAM
Cotton Candy Ice cream, topped with whipped topping, fairy sprinkles and a piece of fresh, sugary cotton candy. It's so sugary, you can taste the carnival!
Made-to-order cake mini donuts topped with powdered sugar, cinnamon streusel, blueberry compote, lemon pie filing, and whipped topping. It's sure to delight your taste buds!
A spinoff from the traditional candy apples, these lollipops are made using sugary, crunchy candy apple mix and come in red, green, blue, and purple colors!
Maryland Food Pavilion - The Turkey Stand
Brown Sugar Boba Tea with squishy tapioca pearls. 
Congratulations to our 2022 winners!​
First Place
Farmer Stan's Garden Grilled Cheese
Farmer Stan's Stand
Second Place
Mount Nacho
Charm City Flats

Third Place
Ham & Cheese Pretzel Wrap
Dutch Foods Stand