Contact Us
Interested in renting our facilities? Send us a message using the form below and we'll reach out!
The Timonium Race Track​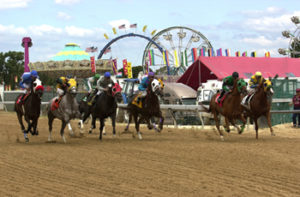 The Maryland State Fair Timonium Race Track is host to Live and simulcast Thoroughbred Horseracing and features a 5/8th mile oval track, which overlooks scenic York Road.  LIVE thoroughbred horseracing and simulcast racing takes place at 1pm, Fridays, Saturdays, Sundays, and Labor Day Monday during the Maryland State Fair.  During the Maryland State Fair, admission to the racetrack for LIVE racing is included in the admission price of the fair.
Simulcast racing can be enjoyed in The Timonium OTB Center seven days a week!  Tellers are on at Noon, and wagering can begin via self-serve at 11:30am every day.  Closing times are approximate but approximate closing times are 7pm on Monday through Wednesday, 11pm on Thursday through Saturday, and 8pm on Sunday. 
The Fair can be accessed by taking Interstate-695 to Interstate-83 North and exiting at either Timonium Road or Padonia Road. The track can also be reached by light rail from either downtown Baltimore or Hunt Valley, Maryland.
For more information, go to www.TimoniumOTB.com!
4-H/Home Arts Building​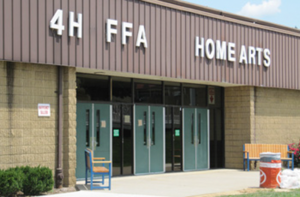 The 4H-FFA Home Arts Building is a 28,350 square foot facility having a capacity of 1,800 persons. The building measures 210' by 135' in full.  It has a concrete floor, is heated and air-conditioned, and includes 3 restrooms, 4 offices, one 12′ x 12′ drive through door (north end), ample electrical outlets around walls and columns. The main hall of the building will house 126, 10' by 10' booths.  The building also has a sprinkler fire protection system and his handicapped accessible.
The 4H-FFA Home Arts Building is as versatile as the other facilities on the Fairgrounds. It has hosted a variety of meetings, trade and antique shows, dinners, bull roasts, parties, sales and festivals.
Cow Palace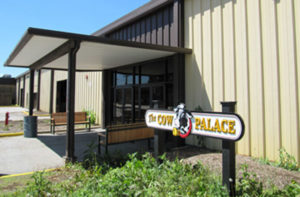 The Cow Palace is easily the most versatile building on the Fairgrounds. It covers 158,400 square feet overall. The Cow Palace is divided into three distinct areas/sections – 24,000 square feet, 62,400 square feet and 72,000 square feet. It includes public restrooms, private restrooms with showers, a lounge off of the private rest rooms, 4 offices, a 660′ loading dock (west side) that graduates to ground level (east side), two 12′ drive through doors, fourteen 10′ doors and one 18' door, concrete flooring, a concessions area, electric and water hookups located throughout and a sprinkler fire protection system.  A barn facade entrance at the center front of the building features a heated and air conditioned box office. Removable cattle ties are available for the North and South sections.
As its name implies, the Cow Palace plays host to our bovine friends during the Fair. But it is also widely used throughout the year for such events as the posh auto show, motorcycle races, craft shows, commercial shows, antique shows, computer shows, train shows, fishing shows, bull roasts, festivals, sales and expositions.
Exhibition Hall​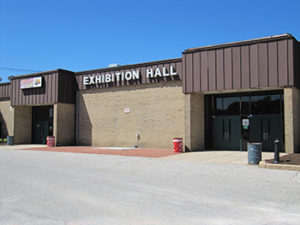 The Exhibition Hall encompasses more than 38,400 square feet (160' by 240') and has a capacity of 1,896. It includes a 28,800 square foot main room (160' by 180'), a 2400 square foot lobby (80' by 30'), a 2400 square food service area and measures 160' by 240' in full. It is fully heated and air conditioned. The facility includes 4 restrooms, 3 offices, four 12′ x 12′ drive through doors, 16′ ceiling, concrete floors, space for 154, 10' by 10'  booths, ample electrical outlets in the walls and floors, a sprinkler fire protection system and is handicapped accessible. The building is ground level and has a store front entrance located on the east side.  The Exhibition Hall has hosted many events over the years including a wide variety of trade shows, meetings, parties, expositions and festivals. 
Grandstand
The Grandstand building, site of thoroughbred racing during the Maryland State Fair, is also available throughout the year for your special events. The Grandstand, which overlooks the track infield, has open air seating. The building includes concession areas and restrooms.  This area is has an estimated capacity of 150 – 200 persons, and is adjacent to an air conditioned dining room with an estimated seating capacity of 350 – 400 persons.
Horse Show Ring​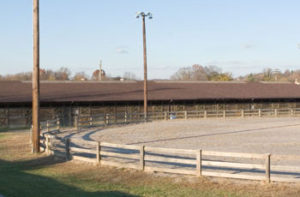 The Horse Show Ring includes two barns with 163 stalls and an office. The barns are adjacent to a 125′ x 250′ lighted show ring, a covered announcer's stand and a warm-up ring.
Sales Pavilion​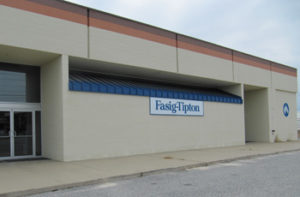 The Horse Sales Pavilion is an 11,000 square foot auditorium-styled facility having a seating capacity of 470. The building includes restrooms, offices and a concessions area. This beautiful building has hosted sales, auctions and concerts.
Vista Room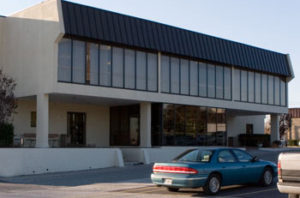 The Vista Room a versatile rental facility at the Fairgrounds. Located on the 2nd floor of the Administration Building, the Vista Room is 4,000 square feet in area and has the capacity of 330 persons meeting & 280 persons banquet. It includes a lounge, bar, small meeting room, food service facilities and handicap accessibility.
Mosner Miller Building​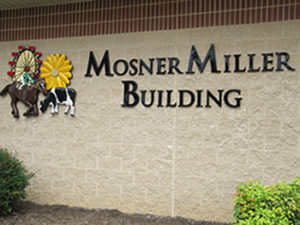 The Mosner Miller Building is located adjacent to both the State Fair Park and the 4-H/Home Arts Building.  The two-level building is home to the Maryland State Fair Museum.  In addition to the Maryland State Fair Museum, the top floor of the Mosner Miller Building has 2500 square feet of meeting or event space overlooking York Road.  The top floor has a capacity of 360 persons meeting & 170 persons banquet and is handicap accessible.
The bottom floor is 2170 square feet of meeting and event space with a capacity of 350 persons meeting & 180 persons banquet.  The bottom floor is also handicapped accessible. 
Off Track Betting Center (OTB)
Welcome to The Maryland Jockey Club's newest Timonium Off Track Betting Center at The Maryland State Fairgrounds, 2200 York Road; use the Timonium Road entrance.
All bets are on at this premiere Center! Live simulcast Racing 7 days a week!
This new and spacious simulcast Center, encompassing some 2500 square feet on the second level in the Grandstand at The Maryland State Fairgrounds features all of the latest in amenities one would expect in Off Track Betting. Whether you take the Grandstand elevator or prefer the stairs, there's plenty of off track betting experiences waiting for you! Bring your closest friends … schedule a lunch meeting … celebrate a birthday … hold a company outing … make it a date night!
The Timonium OTB Center is Maryland's place to be seven days a week! Scheduled OTB hours are (subject to change without notice): Tellers will be on at Noon everyday (unless we have an early post and that will vary); wagering can begin via self-serve kiosk at 11:30 a.m.
Approximate Closing Times:
Mondays – Wednesday: 7:00 p.m.
Thursday – Saturday:  11:00 p.m.
Sundays:  8:00 p.m.
Plenty of FREE parking/Directions/Easy access of I-83/Light Rail access.
FREE self-parking is in a well-lit area with easy access to the Timonium OTB.
*Valet Parking is offered only during special events.*
Guests at the Timonium OTB enjoy Free wireless internet.
FOR THE MOST ACCURATE INFORMATION GO TO www.TimoniumOTB.com.
Swine Ring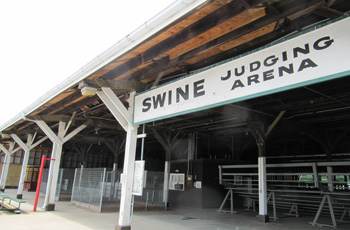 Track Infield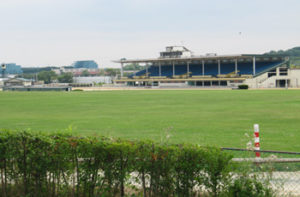 The Track Infield is 16 acres of beautiful natural grass field. The Track Infield is surrounded by a 5/8th mile oval Thoroughbred Horseracing track, which overlooks scenic York Road.